Halloumi, Green Bean and Potato Salad
Posted on
I am so glad it is Sunday and I am taking a real day off after a very stressful week, resting at home! Well, that is if you exclude the 8k run along the Thames I did in the morning! ;) As you can see, my fiancé is not the only runner benefiting from my Food for Runners series! ;)
Yesterday I was craving a healthy and light dinner, so I looked for salad ideas on the Runner's World website and chose to make Halloumi, Green Bean and Potato Salad.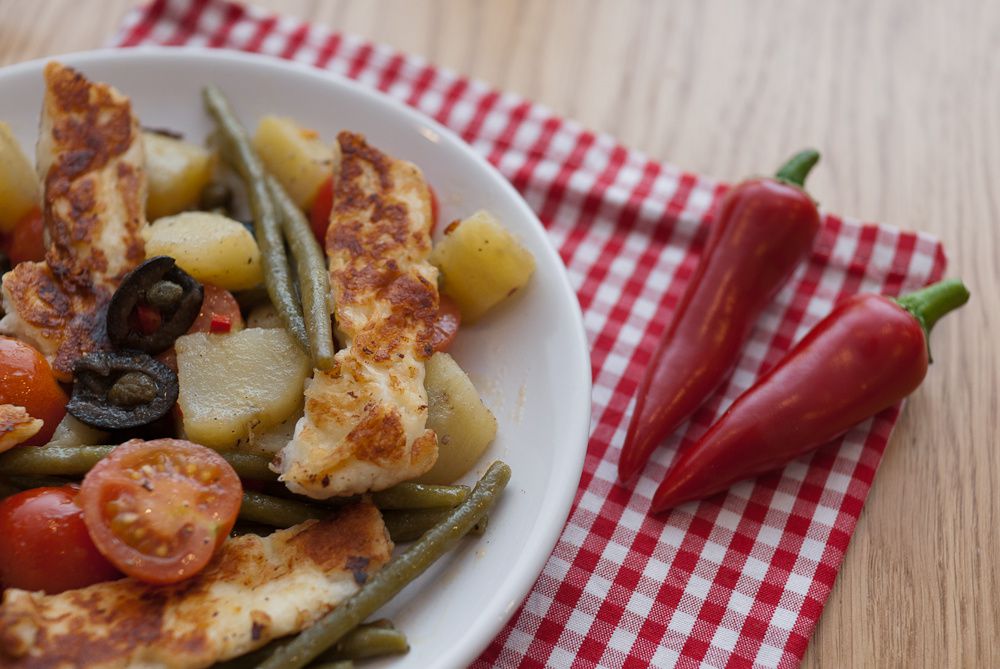 Halloumi packs in twice as much calcium as other common salad cheeses, such as feta, so it's good for the bones. Green beans give a boost of vitamin K and minerals. Potatoes are starchy carbs, so they are good to have the day before a race.
Ingredients
* 200g halloumi * 1 sweet potato, steamed * 100g green beans, steamed * 2 tbsp extra virgin olive oil * 1 tsp apple vinegar * 30g capers * 1 red chilli, finely chopped * 10 black olives * 10 cherry tomatoes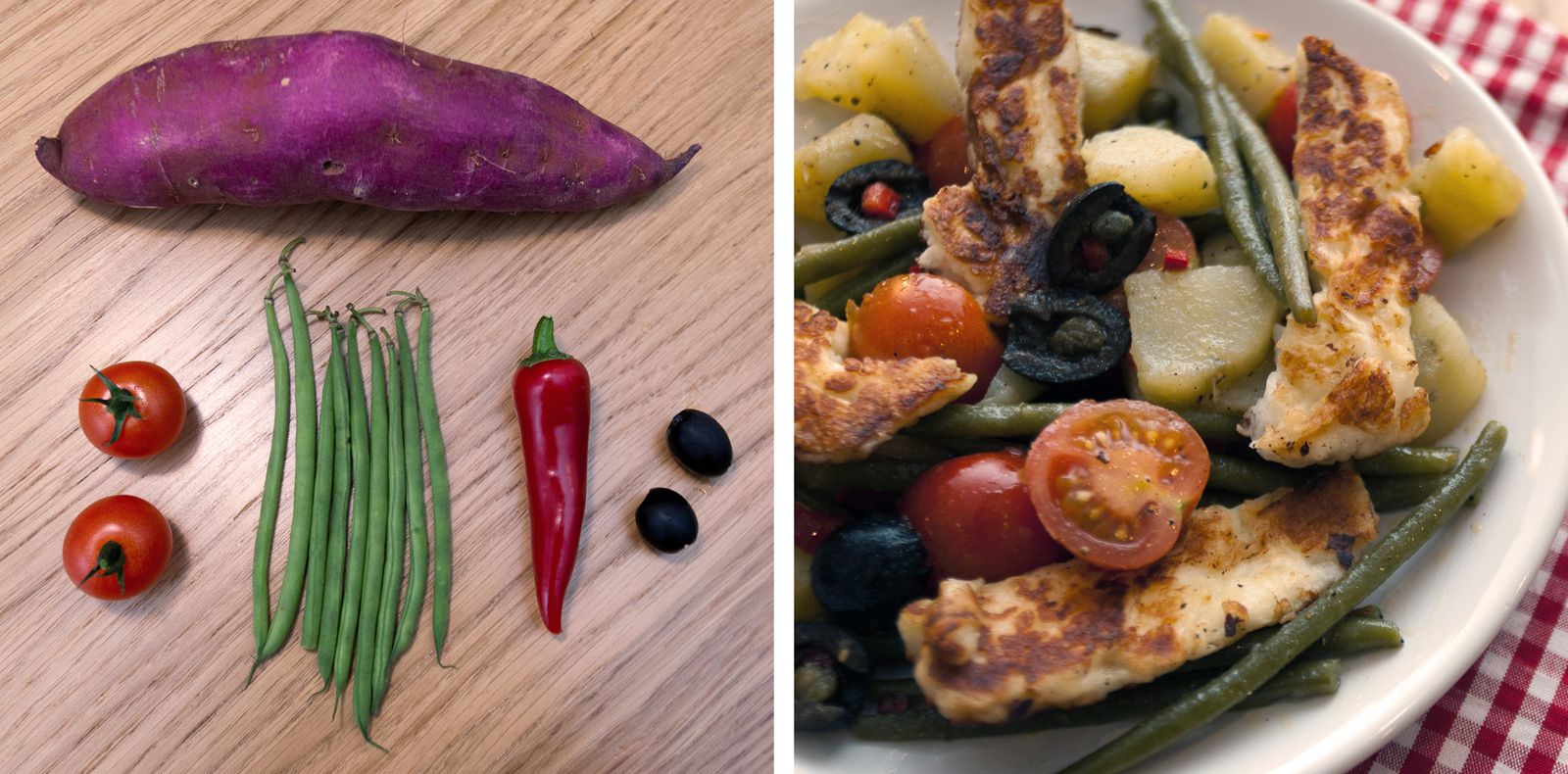 Preparation
Peel the potato and cut it in small cubes. Clean the green beans. Steam for about 20-30' or until tender.
In a bowl, mix the potatoes, green beans, tomatoes (halved), chilli, capers, olives (halved). Season with extra virgin olive oil, vinegar, salt and pepper.
Heat the olive oil in a non-stick frying pan and cook the halloumi slices on both sides for a few minutes. Then add the halloumi to the salad and serve immediately.