Today I celebrate one year since I launched Mondomulia and published my first blog post. I wanted to create a personal space to share my photos of food and restaurants, share my recipes and my reviews. I didn't know how to do it, but as the months passed, I found my own voice and photographic style.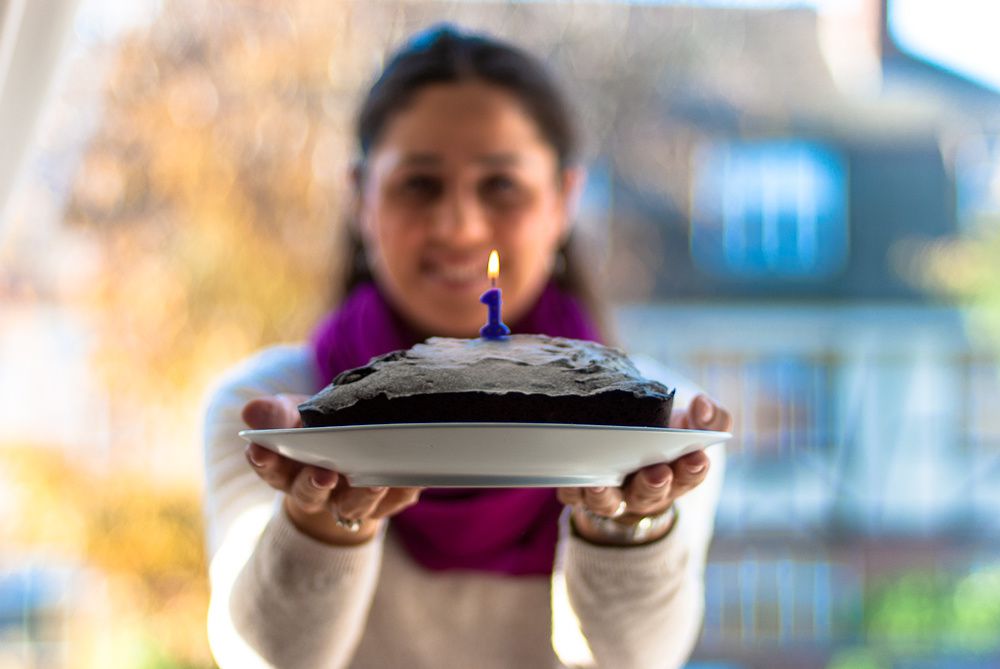 Mondomulia has given me many opportunities. I have attended food and bloggers' events, discovered a new community of people with whom I share the same passions. Thanks to Mondomulia, I have met great people from all nationalities that I have become friends with. I have worked as a food photographer for different clients, something I would have never dreamed of one year ago.
Most of all, the blog has changed the way I see myself. I no longer feel defined by my full-tim profession (account manager); instead I present myself as "Giulia, the food blogger and photographer".
I feel accomplished, driven and happy; every day I put all my energies and time into making Mondomulia better everyday and I feel proud to see that the hard work pays off.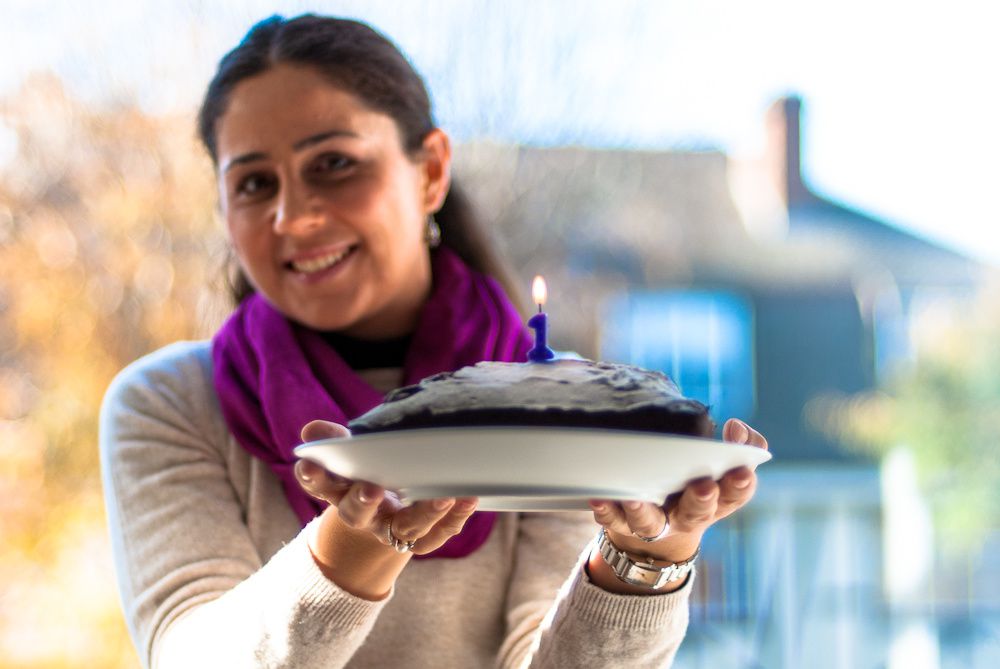 I have an announcement to make: Mondomulia has moved to a new blogging platform, from WordPress to Overblog. The layout hasn't changed, but you will notice small differences in the comments' section or typeface. The URL also remains the same: http://www.mondomulia.com
A special thank you to Paolo Mulè and the Overblog team for re-creating Mondomulia.
To celebrate Mondomulia's first birthday, I have baked a special Chocolate Cake. The recipe is from one of my best friend's mum and we call it Torta di Sara Peri. She used to make this cake every year for my friend's birthday, so eating it brings me back to my high school years in Rome.
It's a cake that reminds me of home and family traditions, of passions that remain strong throughtout the years and simple ingredients that are mixed together to create something amazing and special.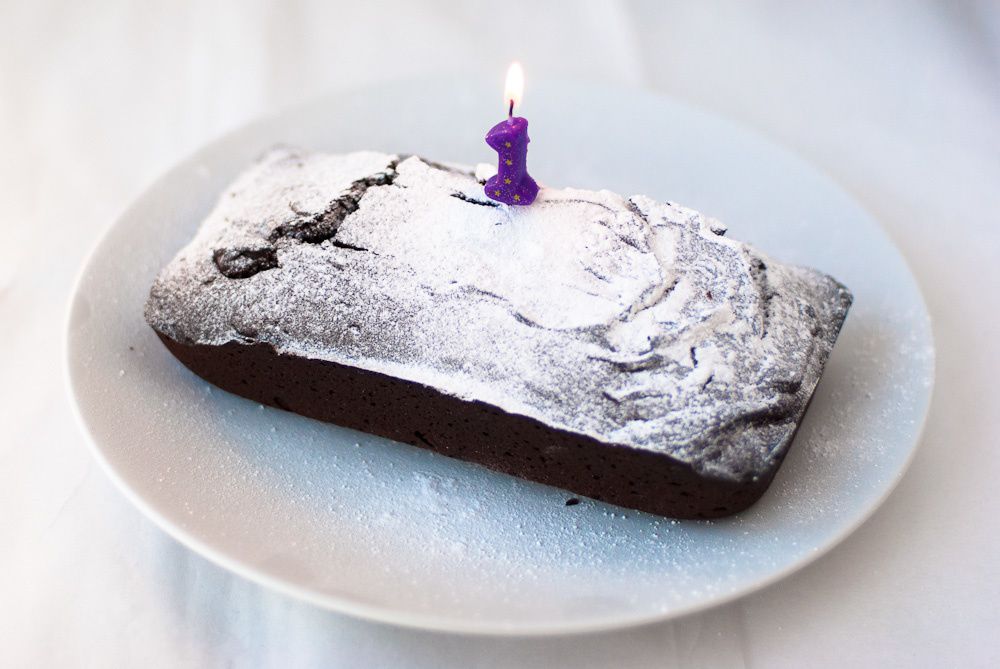 Ingredients
Open the eggs and weight them on a kitchen scale. All other ingredients, except the baking powder, should weight the same as the eggs. To make the small chocolate cake loak of the pictures, I used three medium eggs weighting 125g, so these are the doses that I have share with you.
* 3 medium free range eggs
* 125g caster sugar
* 125g plain flour
* 125g butter, melted
* 125g milk or dark chocolate
* 16g baking powder (I used Lievito Pane degli Angeli)
Preparation
Pre-heat the over to 180°C. Melt the chocolate bar in bain-marie then let it cool down.
Mix the eggs with the sugar using an electric whisk. After you have made the cream, add the melted butter, flour and baking powder.
Finally, add the chocolate and stir. Pour the cake mix into a loaf tin or a small cake tin.
Cook in the oven for about 30-35 minutes; use a tooth-stick to check if the cake is well cooked. Let the chocolate cake cool down in the tin for 10 minutes, then transfer it onto a wire rack.